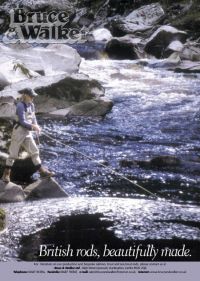 Customise Standard Specification Rods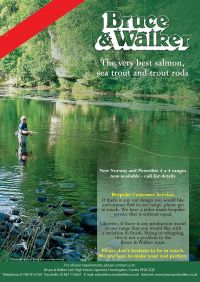 Factory Sale
From time to time, we have ex-demos and prototypes looking for a permanent home. The condition of each individual rod is clearly described and the sale price is reflected accordingly.
We are always happy to help, so if you can't find the infomation you are looking for, please contact us
Handmade Rods
Standard Specification Rods
Every rod  we make is individually hand made;   from rolling our own blanks, to finished rod.  We only make to order and we do not stock "standard" rods.  Such is the diverse nature of our customers, that no two rods are ever the same, at any time, coming through the workshop.  Every single one is different in some way.  Because as human beings, and as fishermen, we are all different in some way or another.  And your choice of rod is entirely subjective to the individual.  We are all about "the individual".  But we do have a standard benchmark for each rod model to work from, and they are all listed here as a starting point.
Your own rod can be finished any which way you like.  Any colour of rod, (see the Bespoke Build page) any whipping thread colour, rings, etc.   All you need is a little imagination!
Bespoke and Custom Build Service
Bruce & Walker can build your rod to your very own, unique, customised finish.    An increasing number of fishermen find that they like the action of a particular Bruce & Walker rod, but would prefer to have it finished differently.  There are varying extents to which a blank can be finished, and the cost is managed accordingly.  In essence, we will do as much, or as little as you wish.
If you would like to enquire about having a custom build finish, then do give us a call by telephone, drop us an email (sales@bruceandwalker.co.uk )  or fill out the Contact Us page.  And take a look at all the various possibilities on the Bespoke Custom Build page on this website.  I think we have over 30 different paint colours to choose from without any additional cost to you!   It's amazing!